Experts in processing and distributing top-quality crayfish products since 1987
Based in Seville, Spain, Alfocan is Europe's leading processor and wholesaler of wild-caught freshwater crayfish – known as crawfish in the USA – mainly of the species Procambarus clarkii. These crayfish are sustainably fished using traditional crafts in the lakes and rice paddies of Southern Spain.
We provide crayfish with the best quality and offer our customers fresh and frozen crayfish, combined with the personalized and careful attention of our expert team.
Our product is one of a kind, raised in a natural and wild environment, sustainably fished, fresh, and delicious. The unrivaled quality of our crayfish is apparent in its exceptional flavor and the tender texture of its meat.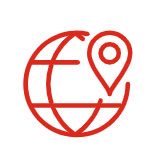 Nº1 producer and exporter from Spain
The company's production center near Seville (Isla Mayor, Andalusia) has an annual production capacity of over 2,000 metric tonnes and its crayfish processing lines are equipped with state-of the art technology.
Alfocan exports most of its crayfish to Europe (i.e., France, Germany, Holland, Belgium, Finland, Sweden, Denmark, Switzerland, the United Kingdom) and the United States.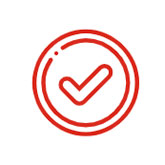 Quality and sustainability
We believe that if a business is dedicated to wild-caught resources, its commitment to sustainability is a moral obligation and a corporate responsibility.
Thanks to this conviction, Alfocan holds the ISO 14001 certificate since 1999 and further decided to spearhead a Crayfish Fishery Improvement Project together with the NGO Sustainable Fisheries Partnership.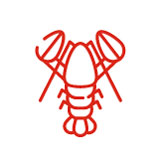 100% Natural
Our crayfish are sustainably wild-caught in freshwater using traditional crafts and all our products are 100% natural and without any additives or preserving agents.
With more than 30 years of crayfish expertise, we guarantee a modern and reliable preparation process providing the highest standards of food quality at all times, and respecting the natural environment that feeds us.
Crayfish production, wholesale, and distribution
Our production process
The strategic location of our Spanish plant allows Alfocan to obtain fresh live crayfish of top quality every day. The crayfish are carefully selected when they arrive at the factory. All those which are not of the minimum size or anything other than live crayfish are discarded.
Quality, Food Security and Traceability
By controlling the production chain from the selection of fishing grounds and live crayfish to the packaging, storage and distribution, Alfocan guarantees the complete traceability of its products. As a recognition of its strong commitment Alfocan obtained the certificates for the IFS version 6 (Higher Level) in 2008, followed by the BRC issue 7 in 2009 (Grade A).
Our products
The crayfish are carefully selected when they arrive at the factory. Only live crayfish meeting our stringent quality specification are accepted for our production.