Crawfish Étouffée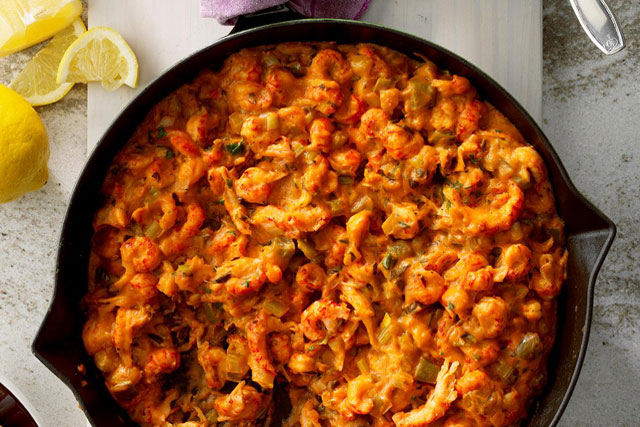 Ingredients (6 servings)
1½ sticks butter
1 large onion, finely chopped
1 bell pepper, finely chopped
2 branches of celery
1 kg of crayfish tails (preferable with fat)
1 tsp. salt
1 tsp. black pepper
1 tsp. garlic powder
1 tsp. paprika
Follow the steps in our recipe to enjoy an unforgettable crawfish étouffée
Crawfish Étouffée Recipe
Preparation Time
15 min
Cooking Time
50 min
Level
Easy
Servings
6
Calories
250 kcal
Allergens, Diabetic, Gluten Information
Gluten free
How to make "Crawfish Étouffée" step by step
STEP1: Melt the butter in a pot over medium heat. Add the onions and peppers, cook 5 minutes or until soft. Add the crayfish tails and stir well. Cover the pot, reduce the heat to low and cook for 30 minutes (stirring occasionally).
STEP2: Have a taste and adjust seasoning.
STEP3: Serve and enjoy!
more "Crayfish" recipes