Scrambled Eggs with Crayfish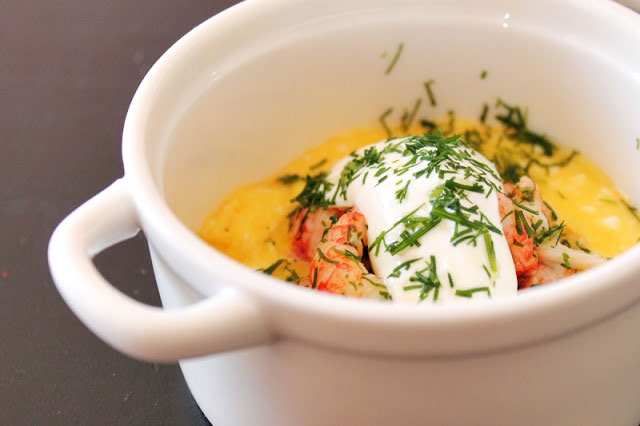 Ingredients (4 servings)
8 eggs
250 g peeled crayfish tails
1 tablespoon double cream
Olive oil
Fresh coriander or parsley, chopped
Salt and pepper
Follow the steps in our recipe to enjoy an unforgettable scrambled eggs with crayfish dish.
Scrambled Eggs with Crayfish Recipe
Preparation Time
15 min
Cooking Time
20 min
Level
Easy
Servings
4
Calories
189 kcal
Allergens, Diabetic, Gluten Information
Gluten free
How to make "Scrambled Eggs with Crayfish" step by step
STEP1: Whisk the eggs with the cream in a large bowl and add salt and pepper.
STEP2: Heat the olive oil in a non-stick frying pan; add the egg mixture and the crayfish tails.
STEP3: Cook, stirring gently over medium heat until the eggs are scrambled and cooked.
STEP4: Sprinkle with coriander or parsley and serve.
more "Crayfish" recipes