Spanish Crayfish "Sauté"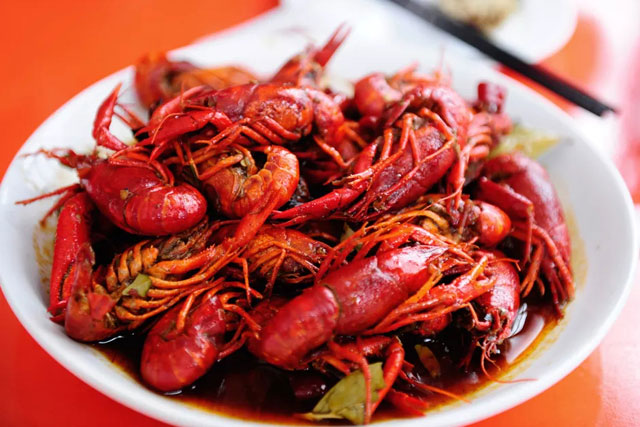 Ingredients (4 servings)
4 kg (approx 9lb) of cooked crayfish
1 kg (approx 2 lb) of lemons, juice only
100 g (approx 0.20 lb) of "Serrano" ham, diced
¼ l. (approx 140 oz) of olive oil
45 g (approx 3 tablespoons) of salt
3 garlic heads, crushed
¼ l. (approx 140 oz) of white wine
2 small, dried Chilli peppers
Fresh parsley, chopped
Brandy
Follow the steps in our recipe to enjoy an unforgettable spanish crayfish "sauté" dish.
Spanish Crayfish Sauté Recipe
Preparation Time
10 min
Cooking Time
25 min
Level
Easy
Servings
4
Calories
536 kcal
Allergens, Diabetic, Gluten Information
Gluten free
How to make Spanish Crayfish "Sauté" step by step
STEP1: Heat the olive oil in a large frying pan and add the salt and the garlic.
STEP2: When the garlic starts to brown, add the wine, the peppers, the lemon juice, the parsley and the ham dices
STEP3: Bring to a boil. Add the crayfish and heat gently for 10 minutes
STEP4: Add the brandy, cook for another minute and serve warm.
more Crayfish recipes