Dill brine recipe for crayfish (about 2kg)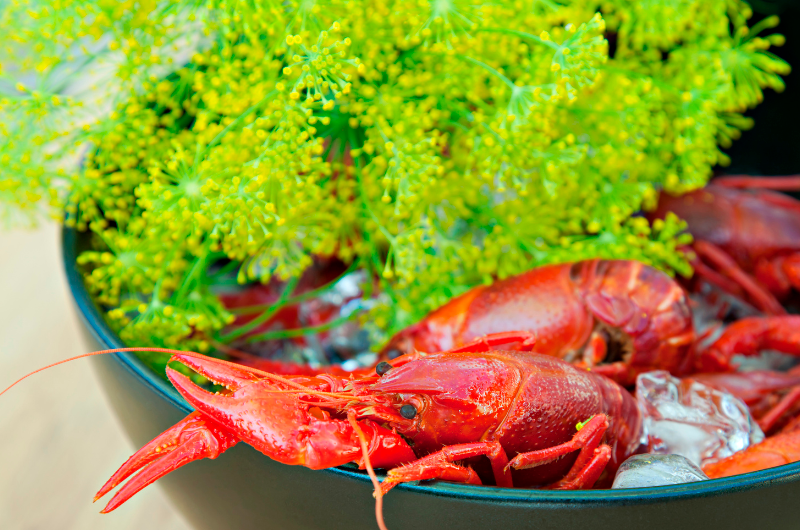 Ingredients (4 servings)
4 l of water
330 ml of dark beer (stout, porter…)
150 g of fresh crown dill (about 2 branches)
20 g of brown sugar
150-200 g of salt (depending on taste)
Follow the steps in our recipe to make your own dill brine.
How to make your own brine?
Preparation Time
15 min
Cooking Time
10 min
Level
Easy
Servings
4
Calories
N/A
Allergens, Diabetic, Gluten Information
Beer
How to make your own brine step by step
STEP 1: In a large pot, bring about 4 liters of water to a boil, then add the salt, sugar and beer, if using. Add most of the dill, reserving a few crowns (flowers) for serving, and simmer for about 10 minutes.
STEP 2: Let the brine cool down, ideally by placing it in a tub or bath with ice cold water.
STEP 3: Take your cooked crayfish and put them in the brine. Soak them in the sauce for several hours, ideally overnight.
STEP 4: To serve, drain the crayfish (about 2 kg), place them in a serving plate and decorate with the remaining dill crowns. If you have leftovers, try making this delicious salad.
more Crayfish recipes